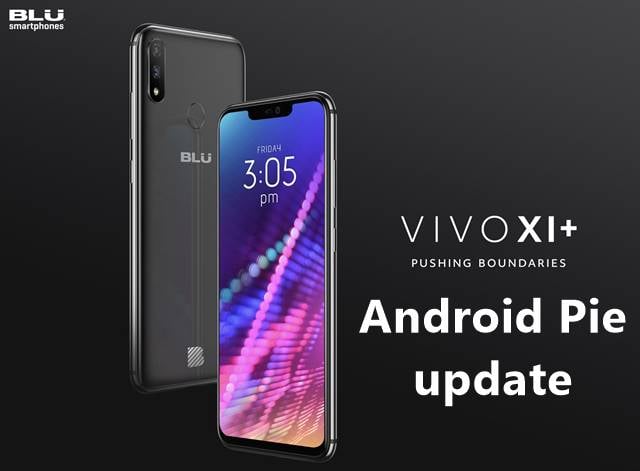 BLU Products has recently unveiled all new BLU Vivo XI Plus smartphone. It's a revolutionary smartphone that will redefine the BLU brand going forward in 2019. With this device, Samuel Ohev Zion, the BLU Products CEO has promised that the device will get Android Pie update. Infact this will be the first BLU phone to be launched with promised firmware update, i.e., to the Android 9.0 Pie update.
BLU Vivo XI+ Android Pie update
Vivo XI Plus is the latest smartphone by the BLU which will carry the company's brand until the next year Mobile World Congress, where BLU is expected to announce a new flagship maybe the BLU Vivo XII, the BLU Vivo 12 along with big size BLU Vivo XII+, also called as BLU Vivo 12 Plus.
Google recently named the Android 9.0 version as the Android Pie and BLU Products CEO was quick to announce that the BLU Vivo XI+ will be their first device to get this upgrade.
Still there are no confirmed details on when and how the update will be rolled out but it will be happening by the end of the year mostly.
If you own this devices, then you are definitely bound to receive this update. Mostly this update will happen via Over the Air update, a common method used to update an Android phone to the latest officially released firmware upgrades.
So, on your BLU Android phone, you can even get a taste of Android Pie as well. Next year we can expect the first BLU Android Pie phone that runs the latest version out of the box but that will be time for Android 10 Q version.